Pipe Flow Expert Software - PDF Reports Screenshots
Additional pages of screenshots:
Screenshots PDF Reports
Screenshots of Pipes & Fittings Database
Screenshots of Pumps, Fluids & Components Data
Screenshots of Drawing Interface
Screenshots of Configuration Options
Screenshots of Results Sheets
Screenshots of PDF Reports
Screenshots of PDF Reports
Hover over a screenshot to show an enlarged image with more detail.
---
Create PDF Report of Piping Design Results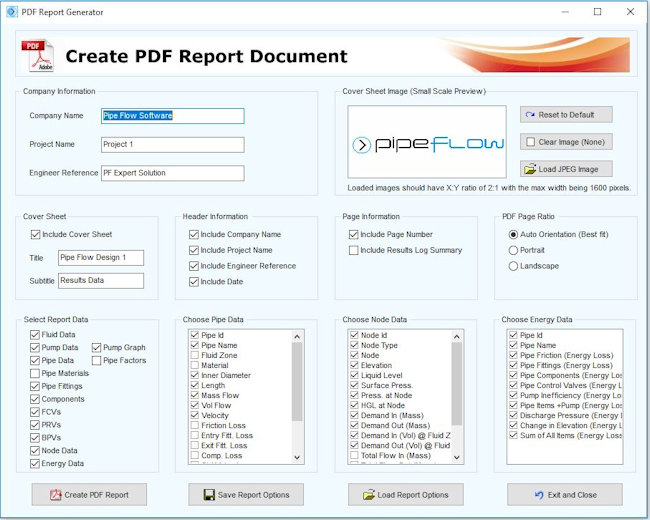 Pipe Flow Expert can create amazing PDF Reports with just a few mouse clicks. Load your own logo for inclusion on the cover sheet, select the data fields you need, and create a customized PDF report with one click.
---
Professional PDF Reports to document your piping design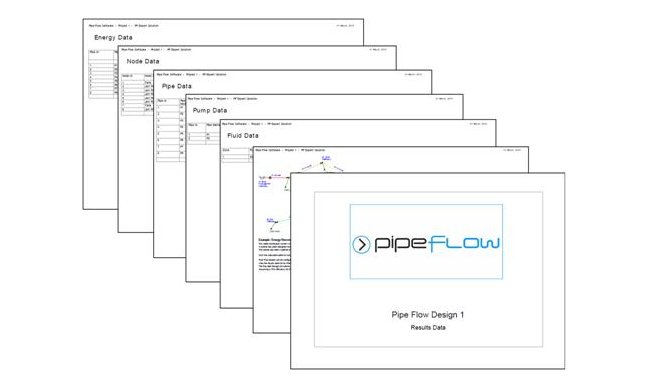 The PDF Report is created and displayed, with your logo on the cover sheet.
---
Choose the data to include in the PDF Report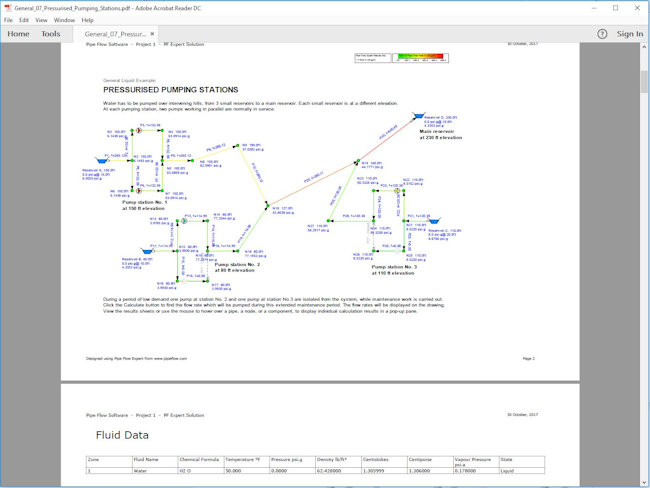 A high resolution vectorized drawing of the pipe system appears within the PDF Report.
---
Customized PDF Reports include your company logo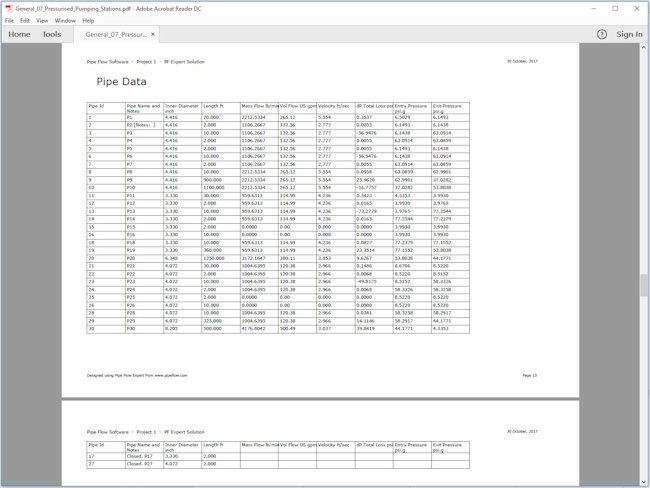 The PDF Report includes data in tables for pipes, nodes, fluids, pumps & energy usage, with each section displaying the calculated results for the data fields you have selected.