What are the minimum operating system requirements for Pipe Flow Expert?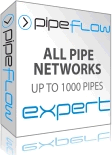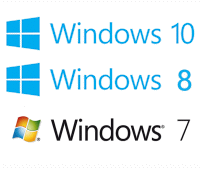 Pipe Flow Expert has been designed to work on the following operating systems:
Microsoft® Windows 10 (all versions)
Microsoft® Windows 8 (all versions except RT [used on ARM based tablets])
Microsoft® Windows 7 (all versions)
Microsoft® Windows Vista (all versions)
Microsoft® Windows XP (all versions)
Note: Microsoft has ended support for Windows XP and therefore we recommend upgrading to Windows 7 or later.
Including 32 bit & 64 bit operating systems of all of the above
The software will not run on Windows 8 RT Tablets (ARM based processors) but will run on the Windows Surface Pro tablet which runs a full version of Windows 8.
It is recommended that your computer system has at least the following minimum specification:
Processor: 1.80 GHz Intel® Core i3, i5, i7 (or similar).
Memory: 2.0 GB of RAM.
Display: Color Monitor with a resolution of at least 1024 x 768 pixels
Microsoft® Excel is required if the user wishes to export the results tables to a spreadsheet format.