Pipe Flow Expert Software Videos
These videos demonstrate our Pipe Flow Expert software, giving an overview of its features for designing pipe systems and calculating the flow rates and pressure drops in each pipe throughout the model.
Pipe Flow Expert Video Demonstration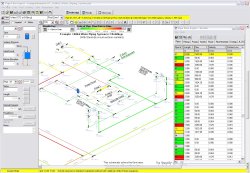 [ Watch the Pipe Flow Expert demo ]
This video demonstrates the amazing capabilities of Pipe Flow Expert 2013. With an intuitive user interface and powerful calculation engine, you can easily model your pipe system, calculating the pipe pressure drops and flow rates at any point within your piping design.
---
Solve the Three Reservoirs Problem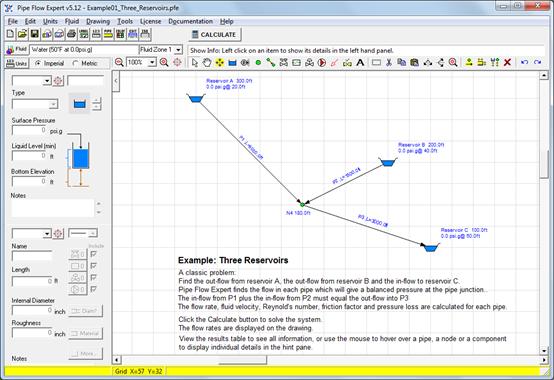 [ Watch the Three Reservoir Calculation ]
This video demonstrates Pipe Flow Expert modeling flow between 3 connected reservoirs.
---
Calculate Pump Head Required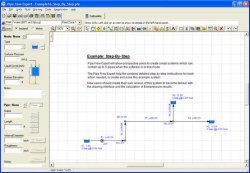 [ Watch the pump head calculation ]
This video demonstrates Pipe Flow Expert calculating the pump head required to move liquid between two tanks at different elevations.
---
Next: Pipe Flow Expert Software FAQs